CRX-6.5K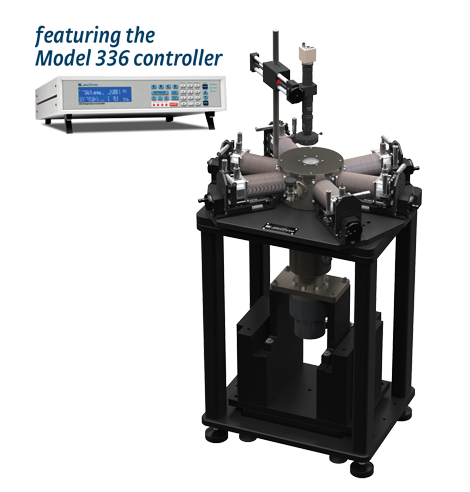 The Model CRX-6.5K provides a low-cost, general-purpose solution for those looking for the convenience of cryogen-free operation and the dependable measurement performance of a Lake Shore product. Using a self-contained closed cycle refrigerator (CCR), the station will cool down to cryogenic temperatures unassisted, eliminating the need for monitoring by the researcher. Its versatility and affordability make the CRX-6.5K the tool of choice for many researchers around the world.
IV, CV, and microwave measurements are standard on the CRX-6.5K. The 2-stage CCR allows the sample to be maintained at elevated temperature during cooldown, reducing the potential for condensation, a critical requirement for measuring organic materials.
The CRX-6.5K operates over a temperature range of 8 K to 350 K with the option to extend to a higher range of 20 K to 675 K. This model accommodates full and partial wafers up to 51 mm (2 in) in diameter. A wide selection of probes, cables, sample holders, and options makes it possible to meet specific measurement applications. More information about the CRX-6.5K...
This station features:
Cryogen-free operation
Push-button operation and unsupervised cool down
Affordability

Please fill out our request form to let us know your system requirements.
A Lake Shore sales representative will get back to you in 24 to 48 business hours.
There are no products matching the selection.