FWPX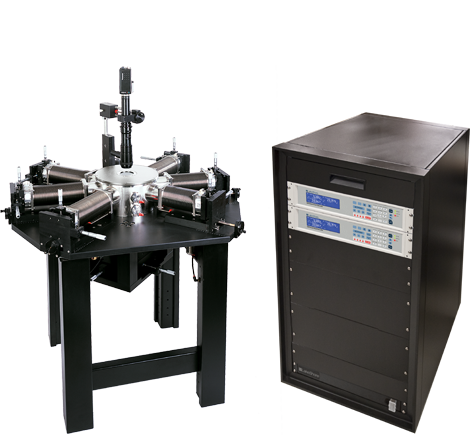 Lake Shore's Model FWPX probe station is designed for researchers who require large-size wafer probing. The FWPX accommodates wafers up to 102 mm (4 in) in diameter and can be modified to accept up to 152 mm (6 in) wafers. This general-purpose probe station is designed for researchers or engineers conducting materials characterization tests over large samples. It is also an effective unit for measuring organic materials.
The FWPX employs a continuous refrigeration system using either liquid helium or liquid nitrogen for wafer cooling. It operates over a temperature range of 4.5 K to 475 K with the option to extend the base temperature to 3.5 K. IV, CV, and microwave measurements are standard. The station is configurable with up to six thermally anchored micro-manipulated probe arms and is optimally designed for electro-optical testing. More information about the FWPX...
This station features:
Largest wafer sample size: 4 in
Sample translation for rapid probing
Customizable to accept 6 in wafers

Please fill out our request form to let us know your system requirements.
A Lake Shore sales representative will get back to you in 24 to 48 business hours.
There are no products matching the selection.