Model 648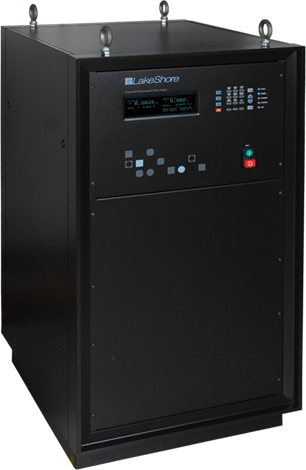 The Model 648 electromagnet power supply is a robust, fault-tolerant 9 kW supply optimized for powering large 7 or 10 in research electromagnets. It is specifically designed for high precision laboratory use requiring extremely low electrical noise. The linear design removes undesirable higher frequency noise typical of switch mode power supplies. Eliminating the need for external switching or operator intervention to reverse current polarity, the Model 648 uses convenient bipolar, 4-quadrant operation. It is capable of supplying ±135 A/±75 V to a nominal 0.5 Ω, 0.5 H load. The Model 648 is built to last with a rugged design, integrated fault protection, and a simple, clean interior electronic design.
This robust power supply is developed to minimize downtime. It uses worry-free water cooling for quiet efficient operation compared to air-cooled power supplies. The seamless water lines only have external junctions, eliminating internal water leaks. In addition, safety interlocks ensure that cooling water is always flowing to the supply while operating. Magnet water can also be interlocked into the power supply if desired. Internal software controls manage water usage intelligently.
When combined with a Lake Shore EM7 7 in electromagnet and Model 475 DSP gaussmeter, the Model 648 forms a versatile electromagnet characterization system ideal for a wide range of user defined applications, including magneto-optical studies, magnetic hysteresis tests, susceptibility measurements, Hall effect studies, spin magnetic resonance demonstrations, and biological tests. More information about the Model 648...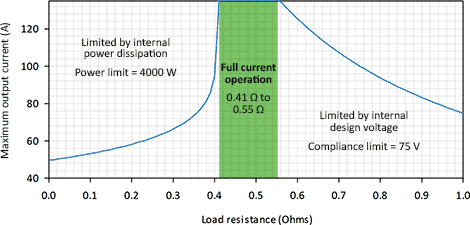 Model 648 features:
Bipolar, linear, 4-quadrant output
±135 A/±75 V, 9.1 kW
Low noise
1 mA of programmed current resolution
Analog programming and IEEE-488 and USB interfaces
Built-in fault protection
Please
contact Lake Shore
if you are interested in a Model 648.
There are no products matching the selection.