MeasureReady™ Instruments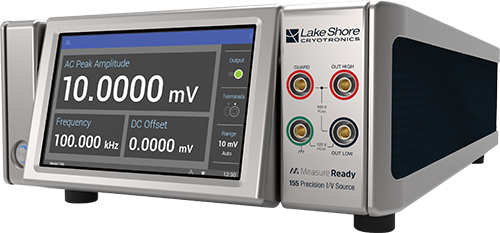 Lake Shore has advanced science by providing cryogenic temperature and magnetic instrumentation to researchers and engineers for decades. At the heart of these instruments are special low-noise current and voltage sources that excite the attached sensors. This has led us to develop ultra-low noise voltage and current sources as standalone instruments for a wider range of demanding applications.
The MeasureReady™ line of products are built on this expertise. They support materials characterization applications, helping to advance science.
MeasureReady products are as easy to use as your smartphone. They facilitate quicker startup and easier operation, allowing for more science in less time.
There are no products matching the selection.