Modular Characterization Systems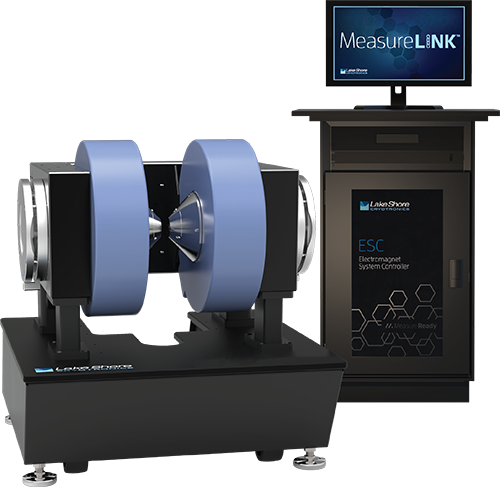 The multi-purpose MCS-EMP electromagnet platform provides all of the essential components required for automated, variable field experiments. Each MCS-EMP builds on a 4-inch or 7-inch electromagnet with pole caps, magnet base, and pedestal. Magnets feature ExactGAP™ precision-settable sample gaps. 2-inch pole caps are standard on the 4-inch MCS‑EMP, and convertible 4-inch/2-inch caps are standard on the 7-inch MCS-EMP. Optical access is optional.
More information about the MeasureReady™ MCS-EMP...
MCS-EMP Electromagnet Platform Features
Key features
Variable magnetic fields to over 3 T
Low-noise 4-quadrant power supply
Integrated teslameter for closed loop field control
MeasureLINK™-MCS control software license and script library
Measurement options
Fully-integrated measurement modules, e.g., Hall effect
Measurement instrumentation
Variable temperature
Sample holders
Typical applications
Electronic/electro-transport measurements
Magnetic/magneto-transport measurements
Specialized, customer-built measurements
Please contact Lake Shore if you are interested in an electromagnet platform.
There are no products matching the selection.