Recirculating Chillers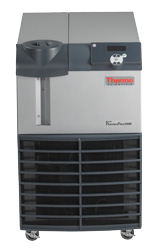 Recirculating chillers from Lake Shore offer high performance for improved cooling capacity for your Hall measurement system, VSM/AGM, probe station, or electromagnet application.
See the individual system user guide for water flow rate and water pressure drop requirements.
Always use a flow restrictor or manual valve in the CCR compressor line to control coolant flow. More information about recirculating chillers...
Recirculating chillers are:
Optimized for demanding applications
Reliable, easy to maintain, and easy to use
Have a wide range of cooling capacities
Please
contact Lake Shore
if you are interested in a recirculating chiller.
There are no products matching the selection.